This summer tote bag has become my new summer purse. This was project number 3 of the Oh Sew Fun Sewing Challenge. It was one of the few nights that we had finished up school work early. I had planned on just cutting the fabric, but once I started, I wanted to finish it. The size of this tote/purse is great. I can fit all my normal purse stuff, along with just about anything else I want to carry to the office with me.
I started out with the usual stuff for a tote…fabric, notions, Soft and Stable…I never make a bag without Soft and Stable. It's what gives all of my bags their shape without being stiff.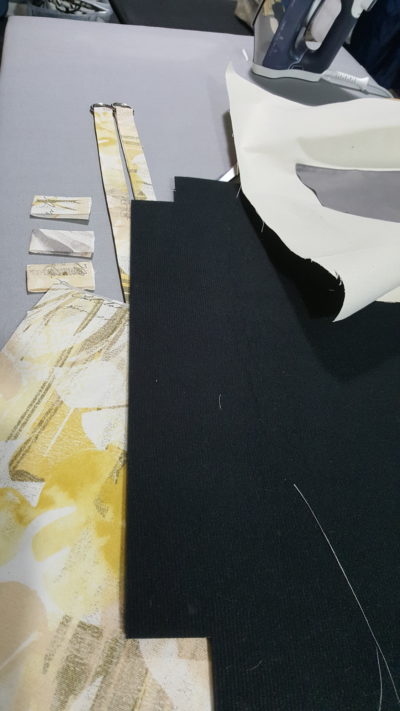 The canvas I found in the red tag section at Joann's just screamed summer tote. I loved it immediately. I actually had not sewed with canvas before, and it was awesome. The straps came together perfectly because of the way they pressed. I used welded steel O-rings to attach them to the bag. I added two interior pockets in a contrasting color for my cell phone, business cards, and hair elastics. It has a magnetic snap closure, and I added a snap on either side of the bag's exterior to taper the top of the bag. That way is stays sleek for the most part, but when I stuff the bag to capacity, it expands. It's perfect for summer, because I'm always carrying a water bottle, sunscreen, and my DASH Diet book.
The bag was a very simple design. Basically just two pieces with boxed corners. But I've gotten a ton of compliments on it. Everyone loves the sunny canvas. It's the same design I used to make my wool bag that matches one of my capes. I'll show the matching cosmetic bad to this summer tote in my next post. Cheers! 🙂